The supply chain is the lifeblood for offsite and MMC construction. So how can manufacturer partnerships help drive the industry forwards? Clive Reeves, Business Development Manager – Offsite, MMC at Knauf UK & Ireland explores how manufacturers like Knauf are working to develop solutions for the industry.
300,000 new houses a year was our government's target for levelling up the country. The results so far are a little off the mark, but the ambition remains the same. We need more houses and that target isn't shifting despite a predicted immediate slowdown in construction output of 7%*1.  MMC and offsite manufacturing offer the potential to deliver more houses at speed and scale. Something of a remedy to the current output trajectory. However, even this specialised industry is experiencing slower than anticipated growth. The Offsite Construction Market Report – UK 2021-2025 highlights how the market for offsite housing has only grown by an estimated 6%*2.
It doesn't paint a particularly positive picture when combined with news of modular house builders like Ilke Homes and L&G Homes going into administration. Their collapses brought about by a struggle to fill order books to match factory output and ensure a sustainable business. Further delays in planning also contributed to this struggle while also delaying the building of much needed housing.
Despite the challenges faced by all, we at Knauf firmly believe offsite and MMC methodologies offer real advantages and benefits to the industry. The solutions just come with some immediate barriers we collectively must overcome.
So where are those pain points?  Put the problems first.
Our approach at Knauf is to start by identifying where the problems or challenges are and provide solutions. Every project carries a level of challenge and offsite or MMC manufacturing is no different.  Interestingly, when we engage with offsite and MMC builders and contractors, the challenges faced are similar to those experienced in the wider industry. It's easy to think of this different methodology as having mysterious or complex issues which require nothing short of bespoke solutions. However, when engaging with the market we tend to note three common challenges: efficiency, sustainability, and knowledge.  Improving efficiencies across the board.
Sitting at the heart of offsite manufacturing is efficiency. By moving construction into a controlled location such as a factory, supply chains can be optimised, disruptions kept to a minimum, and build times reduced. But achieving this level of optimisation is hard.  Offsite factories operate on the basis of speed and a 'just-in-time' principle. Large production sites need a smooth operation of products into the production line to produce modular houses out the other end. Knauf works with volumetric housebuilders to create key supply lines which ensure a steady flow of product into the production facility. Productivity and efficiency are key to a quality product being delivered to site on time.  Where Knauf can add value is in the reduction of time spent in the building process. Modular builders can't afford to have large commercial or residential 'modules' sat waiting for product to dry or sections to be installed. Here, product choice can have a huge impact on the overall efficiency of that production line.
Structural components such as the Knauf ThroughWall system provide a unique, BBA Approved solution. The all-in-one system is comprised of steel framing components (SFS), internal insulation, plasterboard, external sheathing and insulation.  The ThroughWall system delivers a panelised solution using rolled steel frame to provide certified performance levels. In addition, the system allows for a range of external finishes such as rainscreen cladding or brickwork to be added in the factory or on site.  Systematic approaches are gaining traction in traditional and offsite construction. This shift is driven by the need to provide proof of compliance or performance, particularly in areas of fire safety. Systems such as ThroughWall provide this level of reassurance for contractors and housebuilders. The Knauf System Performance Warranty is an extra level of protection afforded when a systematic approach is taken.
Another area where product choice can improve lead times and efficiency is in drying times for plaster. Even with all the temperature controls available, plaster takes time to dry before it can be painted. However, one of the biggest advantages Knauf can offer is its spray plaster alternative, Knauf Ready-Mixed Airless Finish.
Knauf Airless Finishes can be applied significantly faster than traditional plaster methods. Its full potential is best realised at scale, where there are multiple rooms or units which can be plastered in a short space of time. This means more rooms can be finished at a greater pace than with traditional plastering. Combined with its reduced drying times, contractors are able to move on to the next stage far sooner.
Additionally, Airless can achieve a faster finish with less manpower needed. Whereas a large contractor might employ several sub-contractor plastering firms to complete the work, Airless Finishes can be used by smaller, more agile teams to achieve the same effect.  GIFA Flooring, a high-density screed panel provided in a tongue-and-groove interlocking flooring system, is another solution which offers similar speed and efficiency benefits. The easy-to-install, structurally stable board make it an ideal alternative to traditional wet floor screed, effectively eliminating drying times.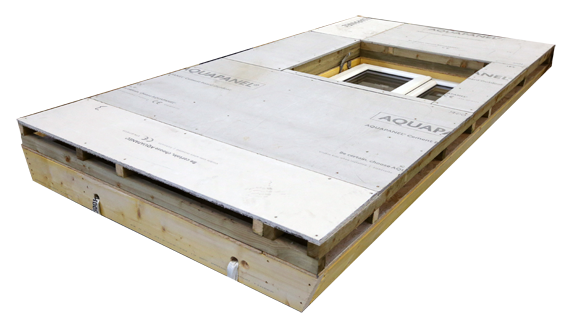 In addition to its benefits versus traditional chipboard, Knauf GIFA flooring's low thermal resistance and high conductivity make it an excellent choice when paired with underfloor heating systems.  Sustainability on top of the agenda.
When engaging with offsite house builders, there is always the objective of reducing waste and consumption in the production line. There's no set approach to achieving this, instead requiring Knauf to work with customers to identify where excess can be cut back. Whether that's through reducing offcuts from plasterboard or minimising water usage on site, Knauf work to provide solutions which aid these objectives.  The water usage factor is one area where product choice can again make real savings. Both Knauf Airless and GIFA systems utilise significantly less water than their traditional alternatives which offer modular and offsite housebuilders an immediate saving.  In aiding housebuilders reach net zero, Knauf are making changes to their own supply chain to improve sustainability. From using more sustainable fuels in delivery fleets, to increase recycled plastic content in packaging, Knauf have set ambitious but decisive net zero goals.  Knowledge is everything.
Building volume properties at pace is a challenge to say the least. It requires a workforce which provides pin-point precision and speed to production. It also needs designs and specification skills to ensure the brief is right at the very start as once production begins, minor errors at scale can be costly.  In addressing skill issues, Knauf offers training in its MMC products to enable constructors to quickly and effectively upskill their employees. For example, Knauf offers training for the Airless product, allowing labourers to easily get to grips with the system. Whereas GIFA Flooring and Corridor 400 are both easy to assemble systems which eliminate the need for specialist knowledge.
In aiding MMC and offsite designers, Knauf has recently launched a new and improved version of Planner Suite. This online tool is a three-in-one solution for simple product and system searches, immediate supporting data and Drywall Specification Documentation. It can be used as a digital hub for data and to enable easier designs through importing Knauf products into Revit and ArchiCAD. In effect, Planner Suite gives designers the tools to not only get it right first time but manage their specification from start to finish.
Proof in partnerships.
Offsite and modular building is an innovative and growing market. Whether it replaces traditional housebuilding or not, we at Knauf believe it's the future of construction. It shows real promise in solving our immediate housing needs and fast tracking health and education projects.  Knauf product systems and solutions are already being used by large scale modular housebuilders. Through collaboration and partnership with volume builders like Modulous, who offer a digital solution for modular construction, we're committed to supporting the industry innovate and develop more sustainable buildings.
*1 www.constructionproducts.org.uk/news-media-events/news/2023/july/cpa-summer-forecast-2023
*2 www.amaresearch.co.uk/report/offsite-housing-market-report-uk-2021
---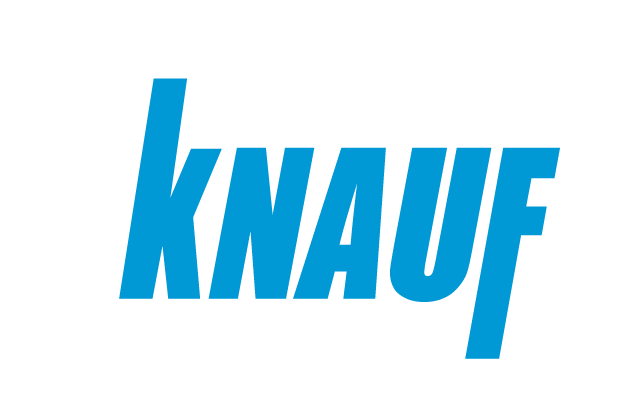 ---
https://mmcmag.co.uk/wp-content/uploads/2023/10/knauf1.jpg
320
800
Lyn
https://mmcmag.co.uk/wp-content/uploads/2021/11/MMC-ONLINE-LOGO4-small-300x62.png
Lyn
2023-10-27 08:38:05
2023-10-27 08:38:05
How manufacturers can maximise the MMC offer