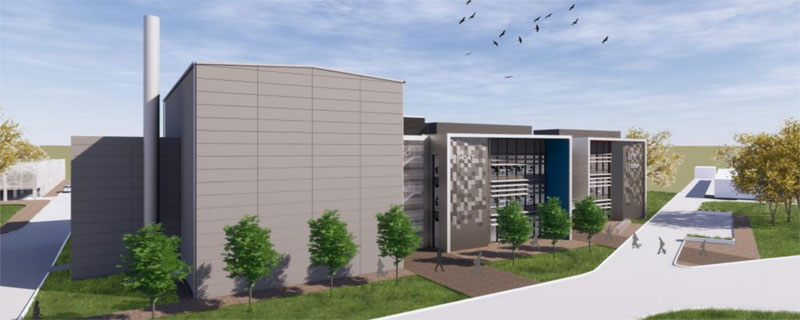 The UK Atomic Energy Authority (UKAEA) has opened up an engagement process for suppliers to create modular skid mounted assemblies for its Hydrogen-3 Advanced Technology (H3AT) fusion energy facility.
The UKAEA's notice says it is looking to engage with contractors, SMEs, fabricators and assemblers for the fabrication, assembly and testing of five to 10 modular skid mounted assemblies. These assemblies will make up a number of sub-systems that will form the Tritium Plant at the UKAEA's under-construction H3AT facility at its Culham site.
The contract is valued at £8.75M. The scope and quantity is to be confirmed at the invitation to tender and is subject to preliminary and detailed engineering design phases.
The units will comprise equipment, valves, instrumentation and interconnecting pipework mounted into containment skids. These skids will be required to accommodate equipment and piping in various sizes, approximate footprints of 0.5×0.5m up to 2.8×1.5m and heights 0.5-2.1m (to be confirmed).
Through this process the UKAEA is looking to open engagement with suppliers with the aim of ensuring there is sufficient production capability and capacity to meet the project's timeline and design requirements. Following the engagement exercise, the UKAEA will issue tenders to procure services for design and provision of equipment through competitively tendered contracts.
UKAEA head of H3AT Damian Brennan said: "The skid manufacturer will bring all components of the H3AT sub system together.  It is a really significant step in the delivery of the H3AT plant."
The H3AT facility will provide access to scientists and researchers to inform tritium processes for future fusion programmes.
In April last year, Atkins was appointed by the UKAEA to help design the centre, which will contribute to the ITER, DEMO power plant and Step facility.
It will also allow academic and industrial users to research how to process, store and recycle tritium.
Atkins – supported by supply chain partners including Canadian Nuclear Laboratories, Ansaldo Nuclear, and FlexProcess – will deliver the preliminary and detailed design of the H3AT tritium recycling loop, comprising storage beds, a distribution system, impurity processing system, and systems to detritiate water and air.
Designed to facilitate the handling, testing and validation of tritium, the loop will allow a range of tests and experiments to be carried out safely and efficiently.
Source: New Civil Engineer
https://mmcmag.co.uk/wp-content/uploads/2022/03/MMC-02.03.22.jpg
320
800
Lyn
https://mmcmag.co.uk/wp-content/uploads/2021/11/MMC-ONLINE-LOGO4-small-300x62.png
Lyn
2022-03-02 07:46:24
2022-03-02 07:46:24
Contractors wanted for modular role on H3AT fusion facility