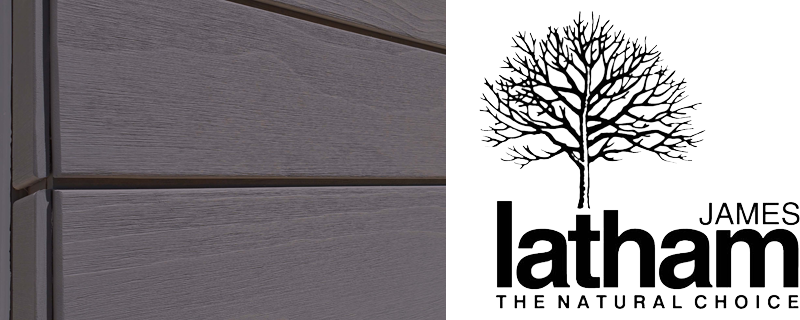 There is a huge selection of external cladding and finishes available for MMC projects. Popular choices include timber paneling, brick slips and renders, and a wide variety of laminates and melamines. However, each product type has different performance ratings and requirements for installation and for long-term maintenance. It is important to understand this when specifying a product.
In recent years we have noticed a big shift in what people are looking for. Traditional cladding styles are being replaced by more contemporary options and there is greater focus on longevity, maintenance and ease of installation. With that in mind, we are always updating our range to offer more choice, in line with the latest technologies and manufacturing techniques.
Factory-made cladding panels, sheets and strips offer the precision sizing and finish that are required for volumetric and offsite construction. Available pre-cut and ready to install, there is no additional finishing required to complete the installation.
As a prefabricated product it is easy to scale up or down, whether delivering a large-scale development in sectors as diverse as education, healthcare, and retail, or individual units for leisure accommodation, such as chalets or cabins.
Panels offer the stability, predictability and consistency necessary for repeatable, accurate modular construction. Depending on the project requirements, installation can be carried out on location or within the factory before the panels or structures are shipped to the construction site. By choosing materials carefully, maintenance and cleaning is much more straightforward, keeping the outside of the building looking great, long into the future.
Ou broad range of external cladding products are available for delivery from your local Lathams depot. We can deliver straight to site or to factory for installation onto panels or pods before construction. It means that you do not have to take up valuable space in the factory with materials but can order when you are ready for the final touches. And, by working with our dedicated product managers, you can ensure that you get the right cladding to meet the requirements of your project.
Visit our website for more information about our full cladding range or contact our depots direct to get advice from our expert team.
www.lathamtimber.co.uk/products/cladding
https://mmcmag.co.uk/wp-content/uploads/2021/07/latham2.png
320
800
Lyn
https://mmcmag.co.uk/wp-content/uploads/2021/11/MMC-ONLINE-LOGO4-small-300x62.png
Lyn
2021-07-28 14:41:50
2021-08-06 10:09:49
High-performing finishes for a sleek design