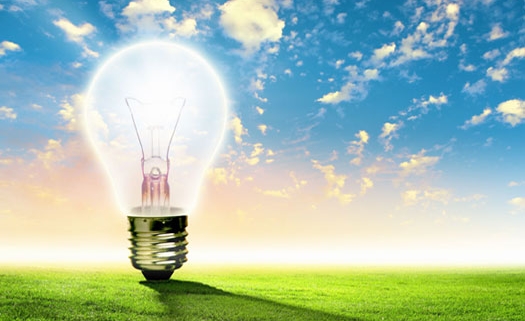 On June 10th, the government is set to publish its final proposals for the long-awaited Smart Export Guarantee (SEG). By the end of the year qualifying suppliers with more than 150,000 customers will be legally required to offer terms of payment for the surplus power that new solar homes put on the grid. Smaller suppliers are also able to offer a Smart Export Guarantee on a voluntary basis. 
The STA wants to see a competitive market develop to purchase power from smart, solar homes. It will be watching the market very closely for developments and ranking all offers via its online Smart Export Guarantee league table, so that new solar households can easily understand which companies are making the best offers.
Currently only Octopus Energy, on a voluntary basis, has a tariff for solar exports, for which it is offering a fair market rate.
STA Director of Advocacy and New Markets Léonie Greene said; "We will be watching the market like a hawk to see if competitive offers come forward that properly value the power that smart solar homes can contribute to the decarbonising electricity grid. The net zero energy transition we need cannot happen without the active engagement of the public so it is vital that, as very small players, they are treated fairly in a very big system. It is a requirement under EU law to offer fair, market-rate payment for small-scale solar power exports and government has decided to leave this to a market that it does not trust to supply power at a fair price. 
Nevertheless we are hopeful that there are innovative electricity supply companies who understand the importance of incentivising homeowners who want to install solar, battery storage and EV charging as we move towards a smart energy system. Barriers still need to be resolved and it is incumbent on government to remove these to encourage as thriving and competitive a market as possible, including for aggregators."
Innovative supplier Octopus Energy have already taken steps towards meeting the requirements of the SEG with the first truly 'smart' export tariff offer, which includes both a simple fixed payment for all surplus power exported to the grid at a fair market rate of 5.5p/kWh, and a 'smart' tariff, which will enable homes with solar and battery storage that can control when they export power to the grid to potentially benefit from even higher rates because they can export at 'peak' times when power is more expensive.
However, while this initial offering is positive, it does have its limits. In order to benefit from Octopus Energy's offer, you also have to be a customer on the supply side. If other suppliers follow this format, there is a risk of consumers being saddled with opaque package deals that cloak the true economics of household power use and supply. Furthermore, this offer only applies to the domestic market. Since April 2019, small-scale commercial and community energy generators have been left with no route to market.
Details released on the SEG so far are scant, so the STA is not yet able to comment in depth, however, it is expected that MCS certification or the equivalent will be a requirement to qualify for a SEG, helping to safeguard high standards in the industry.
The announcement is expected to fall short of demands to mandate a minimum price following a vigorous lobbying effort including politicians and the public alike. MPs such as Antoinette Sandbach and Douglas Ross have been particularly vocal on the matter, as have campaign group 10:10 Climate Action. Should the market fail to provide and sustain fair offers there will be immediate pressure on Government to intervene.
https://mmcmag.co.uk/wp-content/uploads/2019/06/10.06.19-1.jpg
350
525
Lyn
https://mmcmag.co.uk/wp-content/uploads/2021/11/MMC-ONLINE-LOGO4-small-300x62.png
Lyn
2019-06-10 07:36:51
2019-06-10 09:12:08
SOLAR PAY BACK - SEG REPORT