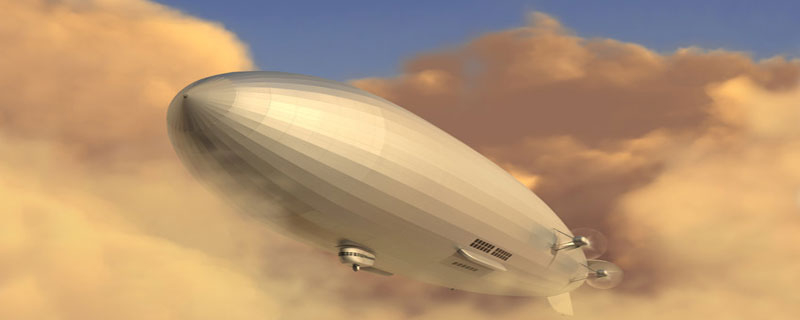 Following on from his article about the energy crisis in the previous edition, Technical Journalist Bruce Meechan explains how a more reliable energy infrastructure might look.
When the Hindenburg crashed in May 1937 while trying to dock at its US base in New Jersey, the disaster claimed three dozen lives and effectively ended the travelling public's love affair with the great airships of the era. What is more, not only did the eruption of fire from the hydrogen tanks – caught on newsreel footage – destroy the skeletal steel-frame structure in moments, it also branded the lighter-than-air gas for ever after as inherently dangerous.
As the RAF was soon to discover, the setback for air passenger travel did not deter German scientists' developments in other branches of aviation, though the country's politicians have at times shown a tendency to be risk averse regarding technology: most notably when Chancellor Angela Merkel reacted to the 2011 Fukushima tsunami by slamming the brakes on their nuclear power industry.
The outcome we're witnessing is Europe's industrial powerhouse being reliant on Russian gas supplies as well as demonised dirty coal. And while all the apocalyptic prophesies of the world's elites at COP 26 were still reverberating around the media channels, a global supply crisis saw exponential rises in wholesale energy costs.
As I described in my previous article for this publication, wind and solar proved pitifully inadequate at meeting our needs during much of last year (2021) and can only ever be a bit-part player in satisfying the UK's long term energy requirements. Hydrogen, ironically, is now moving from being dismissed as a "Fuel of the Future" to becoming a mainstream answer to keeping the lights on and traffic flowing.
In fact, it could be a crucial answer to the problem of storing the power produced by wind turbines, solar farms and even the off peak production of nuclear reactors.
As highlighted previously in Building Specifier, large scale battery storage of electricity has proved fraught with problems – including battery fires which are very difficult to extinguish – while creating more 'pumped hydro' water storage involves major civil and mechanical engineering projects which will inevitably suffer years of planning delays.
Hydrogen, while volatile, is already being successfully introduced into the UK's mains gas supplies, with studies underway to determine whether the percentage concentration can be safely increased; and without the need to modify existing gas boilers. New generation boilers and dedicated distribution mains could allow natural gas to be phased out for domestic and other customers, while fuel cells present a technology which could transform the commercial transport industry.
Two of the Footsie's biggest companies – Shell and BP – are permanently in the dross-hairs of environmental activists like Extinction Rebellion, when they can realistically claim to be doing proportionately more about decarbonising their activities than most nations and their politicians sermonising on the subject.
In fact BP recently announced plans to build a second major hydrogen focused production plant on Teeside, with the combined facility projected to account for some 30% of the UK's total commitment by 2030.
HyGreen will be created alongside the already proposed H2Teeside and be capable of adding 60 MW/e of green hydrogen to the 'blue' output. The oil major is working closely with regional as well as national government and believes it is going to see the region become a key part of the UK's hydrogen supply chain creating highly skilled jobs.
Shell, for its part, has recently begun to produce hydrogen at one of its plants in Germany using what is termed an 'electrolyser' supplied by ITM Power: a company that is also involved in a genuinely ground-breaking trial here in the UK, which promises to have a very real impact on cleaning up our domestic and industrial heat generation.
The pilot to replace 20% of natural gas consumed with green hydrogen is being carried out in conjunction with Keele University, which owns and operates its own gas grid supplying 100 homes and 30 faculty buildings.
Key to the sustainable credentials of the demonstration project is the use of ITM's Proton Exchange Membrane technology to separate hydrogen from tap water with the use of renewable electricity from wind turbines and solar farms. Crucially the technology has the ability to respond rapidly when excess or off-peak power is available from such sources. And the hydrogen is produced at pressure and at a purity where a 20% blend can be used without adversely affecting any components in the distribution network or adapting existing gas boilers.
The £6.8 million trial titled HyDeploy is being funded by Ofgem and is led by Cadent and Northern Gas Networks; becoming operational early last year. The research required special permission from the HSE to vastly increase the proportion of hydrogen mixed with mains gas from the miniscule 0.01% currently circulated in our grid. If rolled out across the country the displacement would cut CO2 emissions by six million tonnes a year – the equivalent of taking 2.5 million cars off the road.
Dr Graham Cooley, CEO, ITM Power said: "I am delighted that this important pilot project is now operational. The increased use of hydrogen to decarbonise heat via the gas grid will perform a critical role in helping the UK to fulfil its ambitious climate change obligations. Indeed, the Committee for Climate Change has indicated that the UK will need between 6GW and 17GW of electrolysis in the next 30 years to store renewable power and provide renewable heat. Today's announcement is a very significant step."

Mark Horsley, Chief Executive, Northern Gas Networks, added: "Hydrogen is a key piece of the decarbonisation jigsaw, and this milestone allows us to take a huge leap forwards in terms of its use in meeting climate change targets.

"Customers are ready to embrace cleaner, greener solutions in their homes, and projects like HyDeploy give us the opportunity to start making a difference to emissions today. We're very excited to be a part of it."
While hydrogen also has great potential for fuelling motor vehicles, sales of electric cars are currently growing at a far faster rate and appear to have caught the public's imagination as the way ahead. Where battery power falls down of course is on the critical issues of range, and the time it takes to recharge.
Far more likely then that we will see a growing number of hydrogen powered buses and lorries taking to our roads in the years ahead; not just keeping freight and public transport on the move, but ridding our urban areas of diesel fumes with their highly dangerous micro-particulates.
Another factor which is certain to boost hydrogen's fortunes as a green means of storing electricity, is the recent realisation by the UK Government that nuclear power must play a part in our future energy strategy if we are to decarbonise the National Grid. While several new nuclear solutions have gained taxpayer backing, you simply cannot crank nuclear reactors up and down like a gas turbine; though the latest projects will be cheaper and more flexible than the late-running Hinkley Point, being built by our least reliable friends, the French.
In November UK engineering and aerospace giant, Rolls Royce, formally established its Small Modular Reactor business having raised £195 m funding in conjunction with BNF Resources UK and Exelon Generation Ltd; giving the group access to an additional £210 m UK Research & Innovation backing. Design assessment can now progress along with identification of suitable manufacturing sites.
Like BP's hydrogen plant, the SMR programme is expected to be focused on the North of the country with some 80% of each reactor – capable of supplying power to a million homes – being prefabricated and coming from the UK supply chain. And as well as green hydrogen, the SMRs are expected to support the production of Sustainable Aviation Fuels and district heating.
Business and Energy Secretary Kwasi Kwarteng said: "This is a once in a lifetime opportunity for the UK to deploy more low carbon energy than ever before and ensure greater energy independence. Small Modular Reactors offer exciting opportunities to cut costs and build more quickly, ensuring we can bring clean electricity to people's homes and cut our already-dwindling use of volatile fossil fuels even further."
Already proving to be a true advocate for British businesses, rather than another apologist for foreign takeovers, the Business Secretary was also patriotically flying the flag for a home grown fusion power project, which promises to be the first commercially viable manifestation of the elusive Holy Grail of clean generation.
The prototype Tokomak reactor in Oxfordshire has been built with Government funding and private investment, to bombard a cloud of superheated hydrogen particles – plasma – with a beam of subatomic particles; turning the innards of the six foot diameter metal sphere into the hottest place in the solar system. Crucially though, this is contained using unique low energy electromagnets requiring only a fraction of the power consumed by rival experiments.
Tokomak's backers are talking about success within a decade, which would mean virtually limitless, safe clean energy that could be used for distribution or transport. And of course fusion power could be used to produce ever more hydrogen to fuel UK manufactured fuel cells whose only waste output is water vapour.
Now that really would be a virtuous circle.  
https://mmcmag.co.uk/wp-content/uploads/2022/02/AIRSHIP.jpg
320
800
Lyn
https://mmcmag.co.uk/wp-content/uploads/2021/11/MMC-ONLINE-LOGO4-small-300x62.png
Lyn
2022-02-22 10:35:05
2022-02-20 12:45:38
Can H2 help conquer CO2?