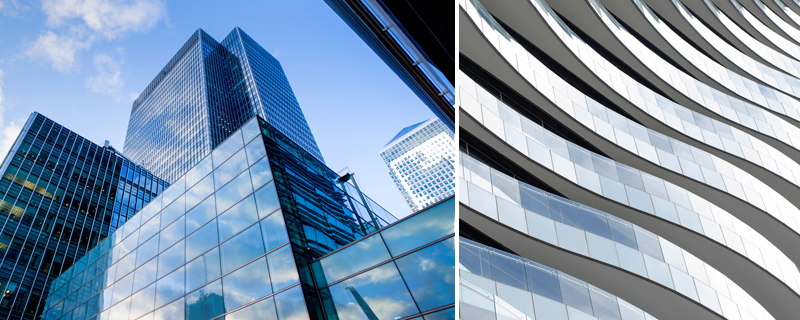 More than a third of construction issues raised by risk management surveyors during site inspections of tall buildings in the UK relate to external walls, according to a new report by warranty provider Premier Guarantee.
The InSite: Tall Buildings 2022 report reveals risk areas and trends in construction details by analysing five years of site inspection data for buildings at least six storeys tall. During this time, Premier Guarantee has worked on more than 800 high rise structures.
The report also considers the growing trend to consider risk at earlier design stages, the rising influence of modern construction methods and the impact of the Building Safety Act on risk management and regulatory compliance in taller buildings.
Barriers remain to wider and faster MMC adoption
InSite: Tall Buildings 2022 includes a summary from Premier Guarantee's Technical Director Sarah Sheppard, who notes that growth in MMC adoption matches difficulties encountered from an insurance risk management perspective.
Premier Guarantee is seeing an increase in the use of larger components such as cladding panels and internal bathroom pods. Many tall and complex structures already successfully include these elements. The use of innovative methods broadly is becoming more widespread, prompted by a shortage of materials, a shrinking market of skilled, traditional trades, and the drive towards net zero construction.
But according to Sarah, "Demand for MMC is being tempered by barriers against which the UK continues to make limited progress. It is worth remembering that the UK has little experience – and limited use of – modern, modular and system-based construction, especially when compared with some European countries. From this challenging starting point, perhaps it is no surprise the UK still has considerable issues it must work through.
"MMC requires design standardisation from the very initial stages and mass production for maximum gains. From a risk management point of view, design evaluation for products or systems from their inception is challenging. This risk is compounded as many developers require design flexibility, which naturally introduces variation and complexity to MMC components and their use. Design flexibility further limits the potential of the mass production value MMC might bring to construction.
"Premier Guarantee is not alone in these and other observations. Across the sector, concerns remain due to a lack of transparency with some products and continuing issues with compliance with regulations for others. This can give rise to a lack of consistency and quality control issues, with very real potential for systemic failure and defects across multiple units."
Premier Guarantee is engaging with the Department for Levelling Up, Housing and Communities on MMC standardization, and continues to work closely with manufacturers, standards bodies and developers to try and bring consistency and cohesion to a challenging area of work.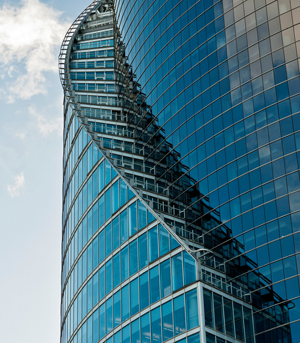 Construction issue areas in tall buildings
Across all issues identified by Premier Guarantee's risk management surveyors during construction of buildings at least six storeys tall, the report notes:
35% relate to external walls, with steel frame showing a disproportionate number of issues identified during construction
9% account for roofs
5% for internal walls
Foundations and basements total 4% each
Balcony issues have fallen from 8% share in 2019 to 2% in 2022
Premier Guarantee recorded an uptick in construction issues during construction through the height of the Covid 19 lockdowns but the number identified by surveyors has since fallen back close to 2018/pre-pandemic levels.
All issues considered for the report's data were subsequently closed by Premier Guarantee, showing that site workers rectified the construction details to the satisfaction of surveyors and the warranty provider's technical standards.
Premier Guarantee is one of the largest providers of structural warranties in the UK and specialises in taller building construction developments through its Major Projects service. Projects have included Chalegrove Properties' 76-floor Landmark Pinnacle, the tallest residential building in the UK.
Liam Devaney, Managing Director of Premier Guarantee's Warranty Inspection Services, said: "As a warranty and building control provider, Premier Guarantee has a vital role to play in the construction sector, not just during the construction phase, but for the completed building and its eventual occupants.
"As an industry we have been presented with monumental challenges over the past four years, many of which are discussed by my knowledgeable colleagues in this paper.
"Working with the industry we must help shape the future by building safer, compliant and high quality tall buildings."
---
---
https://mmcmag.co.uk/wp-content/uploads/2022/10/premierG1.jpg
320
800
Lyn
https://mmcmag.co.uk/wp-content/uploads/2021/11/MMC-ONLINE-LOGO4-small-300x62.png
Lyn
2022-11-07 14:00:56
2022-10-19 15:34:17
Construction trends in tall buildings revealed in new Premier Guarantee report