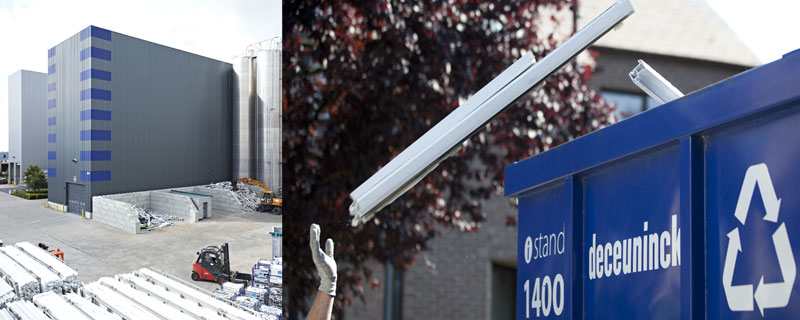 Inflation and disruption is putting massive pressure on the construction supply chain. That can't be at the expense of supply chain integrity. We report.
A study published by the Chartered Institute of Procurement & Supply (CIPS) found that 48% of supply chain managers did not believe their organisations were transparent enough with clients and regulators about sustainability.
A further 19% admitted not even knowing how sustainable their products were themselves, despite marketing claims about commitments made to sustainability.
The CIPS suggested a lack of procurement involvement in setting corporate sustainability strategy in the UK is at least partly to blame.
Much of the UK's carbon footprint is generated abroad, several tiers down the supply chain in the extraction of raw materials, manufacturing of products and transportation. It argues the procurement function has a crucial role in understanding, measuring, and addressing the sustainability of this supply chain.
"If you don't know where something is coming from then you run the risk of making claims which aren't true", says John Duckworth, Head of Commercial Sales, Deceuninck.
"Whether that's intentionally or unintentionally greenwash is something contractors need to be very careful to avoid – that includes throughout their supply chain", he continues.
He argues the launch of the Green Claims Code by the Competitions and Market Authority at COP26 last year is a precursor to more aggressive prosecutions for false or unfounded claims on sustainability.  This is based on existing law but makes it clear that firms making green claims "must not omit or hide important information" and "must consider the full life cycle of the product".
"This is one of the points that is always a bone of contention for us as a PVC-U window and door systems company", continues John.
"There's no point us pretending to be something we're not. PVC-U windows are essentially manufactured from a polymer made from hydrocarbons – oil – and chlorine derived from salt. There's a lot of the latter about, less of the former.  "If we're going to use oil as a finite resource, surely it makes more sense to put it into a high value and infinitely recyclable product, than to burn it in heating and our cars, especially when those products deliver significant through life energy savings.  "That's a sustainable way forward – recycling something, over and over. It's not only about renewables."
Deceuninck has invested more the €15million in one of the world's most advanced PVC-U recycling and compounding facilities.
This gives it the capability to reprocess up to 45,000 tonnes of post-consumer and post-manufacturing PVC-U per year – the equivalent of preventing 3million windows from going to landfill annually.
Use of recycled material also delivering a reduction in CO2 emissions of 90,000 tonnes compared to virgin feedstocks as well as a 90% energy saving.
The focus the PVC-U building products industry has applied to sustainability, supporting its BRE Green Guide A+ rating.
"The PVC-U supply chain is comparatively short and most importantly, it's transparent", John continues. "Critically, it is recyclable. Each window can be recycled up to 10 times without degradation of performance.
"Given an average reference service life of around 35 years for each window, it means that the raw materials used in each product could still be making homes warmer and more energy efficient 350 years from now – as long as they are recovered and recycled."
This is something the PVC-U industry has committed to drive forward. Deceuninck is one of a number of leading PVC-U window and door systems companies to have signed up to Vinyplus, a voluntary 10-year commitment to drive a circular economy in PVC-U manufacture.
"We know through figures from Vinylplus that collectively the industry has recycled more than 6.5million tonnes of PVC-U since 2000. That's roughly 27.5% of the PVC-U 'waste' material that we could recycle, so we have more to do, but it is nonetheless a very significant figure.
"We expect the inflationary pressure that we're now seeing on oil prices, to drive higher rates of recycling across Europe", John said.
Deceuninck offers an extensive commercial window and door range, working with commercial window and door manufacturers specialising in modular builds as well as other specialisms including steel-frame construction.
Its' flagship commercial system is the 5000 series, which extends the design potential of PVC-U using patented glass fibre technology, removing the requirement for steel reinforcement, increasing thermal efficiency and reducing weight.
Available in Standard, Slim and the ultra-energy efficient Neo option, as a leading edge, tilt-and-turn window it achieves U-values of as low as 0.84W/m2K, air permeability is 600Pa, watertightness of up to 600Pa and wind resistance is 2000 Pa.
"It's about the circular economy. Creating next generation products from old ones which deliver a better level of performance through-life and which are being and can be recycled more easily at end-of life", John argues.
Its own research also evidences just how important sustainability is to end-users with more than two-thirds of end-users (68%) stating that they would choose windows and doors with a higher recycled content over and above products that don't contain recycled content, or which did so at lower levels.
The independent survey conducted by YouGov during COP26, also found that 63% of homeowners said that they would be more likely to purchase home improvements which they saw as being more 'sustainable'. Of these, 38% would be prepared to pay more for home improvement products that had higher recycled content and reduced impact on the environment.
"PVC-U is energy efficient, it's low maintenance, recyclable and far easier to be recycled than many other products which are seen to be sustainable – for example timber.
"What we have to do is get better at capturing that material and that requires a change in the way that we see it and in the way that specifications are drawn up to increase focus on not only whole-life costs but also end of product life and a circular value chain."
For more information about Deceuninck's product and service offer
https://mmcmag.co.uk/wp-content/uploads/2022/05/deceuinck1may22.jpg
320
800
Lyn
https://mmcmag.co.uk/wp-content/uploads/2021/11/MMC-ONLINE-LOGO4-small-300x62.png
Lyn
2022-05-11 10:41:21
2022-05-11 10:41:21
How sustainable is your supply chain?