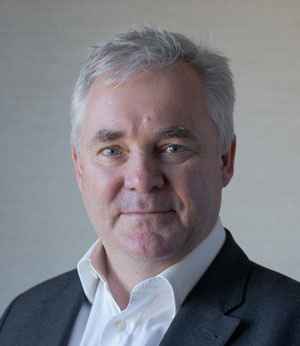 Mark Worrall,
CEO of BBI Services, talks modular –
and what the future of construction might look like.
Offsite construction – or as we prefer to call it at BBI, onsite, near-site and off-site – has been quietly revolutionising the way the world's construction projects operate for years now.
In the years ahead, that's only going to increase – because modular provides a solution to three of the biggest problems currently facing Britain.
The first is the housing crisis. The government's commitment to building 300,000 new quality homes every year has been around for a while now, but at no stage has it come close to hitting it.
The second is skills. More than 30% of the workforce is aged over 50, and more than 10% is aged over 60 – meaning in the coming decade, thousands of the sectors' most experienced employees are likely to retire.
And the third – arguably the biggest of all – is climate change. Construction is under huge pressure to become drastically more sustainable, and play its part in helping Britain hit its net zero targets.

Avoiding lift and shift
Modular offers a way around these obstacles. This is because the construction of the future will be delivered through a mixture of different techniques – some of which take place in a factory, some near-site in 'pop up' factories and some late configuration happens onsite.
You can employ modularisation on a building site. Increasingly, companies are also embracing near-site – by installing temporary pop-up factories close by a project location, building what needs to be built, then disassembling them and moving on again.
It's a similar principle to the automotive parks that do late configuration or difficult manufacture, like bumpers, close to the end assembly facility.
These are important distinctions, because one of the risks of an over-simplistic understanding of modular is what we call 'lift and shift'.
We've come across companies who are extremely excited by the potential of modular – in fact, they're so excited by it, they've taken every aspect of what they do and moved it into a factory.
But that is not extracting the maximum opportunities presented by modular. Taking some builders out of a muddy field and putting them in a warehouse isn't going to revolutionise the way you operate – it could actually be more dysfunctional than what you were doing before.
Onsite, near-site and offsite
You can't have the mindset of 'everything has to go into the factory'. That won't work. Instead, your starting point has to be clear. Understand the processes and then assess 'what will have the biggest impact if we move it into the factory?'
In construction, we often talk about runners, repeaters, strangers and aliens – both in terms of projects, packages and systems.
Runners are really your bread and butter – the things you do very frequently, are extremely predictable, and easy to complete. These are perfect candidates for modularisation.
Repeaters are less frequent and efficient – and strangers are highly customised and labour and material-intensive. These tasks are much harder to modularise.
It's predicted that we'll see construction continue to follow the example of sectors like automotive, aerospace and manufacturing in classifying the key ingredients that go into a particular project as asset types and platform components.
This model is already taking grip in construction – core modularised 'units' that can be quickly and efficiently manufactured in factory conditions, they are then further customised depending on the type of development, the price-point they're intended to sit at, and the preferences of the customer.
The benefits case
When it comes to modular, you have to look at calculating the costs and real value implications and benefits differently – is it truly more expensive?
Taking a more end to end view of the impacts of offsite and modular on programme, quality, safety and productivity is key, rather than the specific cost of an individual product at the factory gates.
Get fit for the future
At BBI, we can equip you with the tools, the skills and mindset required to thrive in the modular future.
To help, we have developed a specialist Construction to Production masterclass which is hosted at the Toyota Engine Plant and brings together senior leaders from across the built environment.
The programme is a world class example of modular working and showcases productive mix model manufacturing.
https://mmcmag.co.uk/wp-content/uploads/2022/05/bbi1may22.jpg
320
800
Lyn
https://mmcmag.co.uk/wp-content/uploads/2021/11/MMC-ONLINE-LOGO4-small-300x62.png
Lyn
2022-05-11 13:44:40
2022-05-11 13:44:40
Modular is the future - here are some key principles to make it work for you