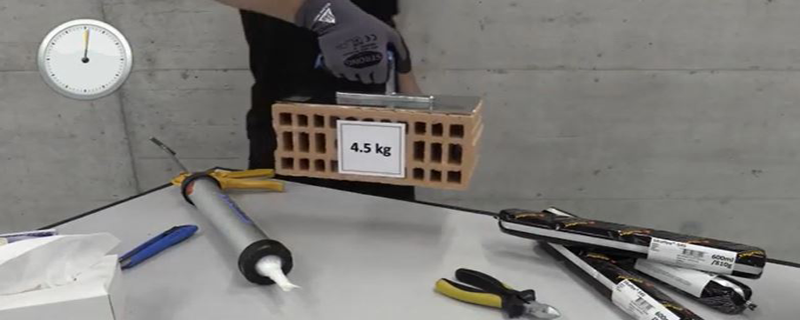 SPOTLIGHT ON  SIKAFLEX® -545 HIGH GRAB, LOW EMISSION ADHESIVE FOR FAST HANDLING
Global building product manufacturer, Sika, has seen the continued growth of the company in the modular construction sector, as Modern Methods of Construction (MMC) continues to move towards the heart of the construction industry in the UK. With a wide portfolio of products ideal for modular constructors, and a wealth of experience in many manufacturing applications, such as Automotive, Transportation, Marine, Appliances and Renewable Energy, Sika can help modular builders and specifiers choose the most suitable solutions for their needs.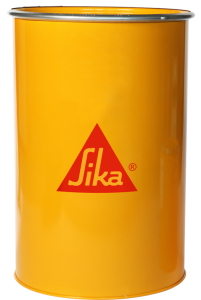 The use of construction adhesives for structural and non-structural bonding on construction sites is gaining more importance due to new materials, new methods of building and increasing time pressure. Examples range from the simple bonding of wooden laths, plaster or insulation boards, to the bonding of facade elements and structural reinforcement.
A big advantage of bonding over traditional mechanical fixings with screws or nails is the larger fixing area, which consequently offers a far more homogeneous and uniform distribution of any stress caused in manufacture, movement to site, or in-life service. Sika can advise whether the substrates to be joined are suitable for a bonded solution.
Spotlight on Sikaflex® -545
Sikaflex®-545 is a one-component elastic assembly adhesive based on Sika Silane Terminated Polymer (STP) technology. It is a high initial grab adhesive and meets most demanding EHS standards, with very low emissions, as it is free of isocyanate, solvent, PVC and phthalate. It can be applied easily by a manual dispenser. Nevertheless, the high green strength of Sikaflex®-545 allows a powerful initial load capacity directly after application, outperforming most available silane modified products.
Sikaflex®-545 adheres well to a wide variety of substrates without the need for special pre-treatments. It can be used on substrates such as timber, glass, metals, metal primers and paint coatings (two-part systems), ceramic materials and plastics.
Sikaflex®-545 is already used by some modular constructors, due to its well-balanced formulation with respect to the initial green strength versus efficient material output in terms of extrudability.
Compared to mechanical fixing, elastic adhesives are the ideal solution and provide the best interface between the materials as it compensates for stress coming from thermal movement. In addition, sound dampening can be improved, and corrosion is no longer an issue.
"We have a comprehensive product portfolio of hybrid products for industrial sealing and bonding applications," said Simon Griffiths, Head of Sales UK – Modular Construction. "Sika's global expertise allows us to offer the right product for our customers' specific needs – from silicones and polyurethanes to hybrid technology. We go beyond the supply of materials, and have the technical expertise to assist in the development, testing, and design, through to supporting implementation in production lines – often curating custom offerings. Our approach is to define ways to reduce build-time, simplify bill of materials, and increase quality as well as life expectancy, whether it be timber or steel framed construction".
Sika has leveraged its huge product range to come up with some great solutions, to improve rigidity, reduce noise transfer, improve fire performance, reduce cycle time, lower costs, enhance sustainability, boost quality and provide a one-stop-shop from basement to roof.

Watch this video to view the impressive high initial grab capabilities:
CLICK HERE to view our dedicated webpage:
For more information contact: Simon Griffiths Mobile: +44 (0) 7803 667225 email griffiths.simon@uk.sika.com
https://mmcmag.co.uk/wp-content/uploads/2021/04/SIKA.png
320
800
Lyn
https://mmcmag.co.uk/wp-content/uploads/2021/11/MMC-ONLINE-LOGO4-small-300x62.png
Lyn
2021-04-27 15:13:04
2021-04-27 15:13:04
SPOTLIGHT ON  SIKAFLEX®