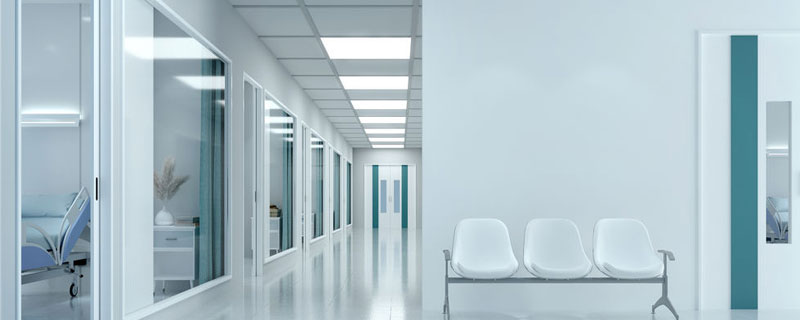 Lord Markham CBE has stated that the New Hospital Programme will only be possible by radically transforming the way building engineering projects are procured and delivered.
In a webinar hosted by the Building Engineering Services Association (BESA), The Portfolio Minister for the New Hospital Programme Lord Markham said:
"We need standardised designs using modern methods of construction (MMC) to improve efficiency and standardised components to manufacture at scale and get the speed we need," said Lord Markham. "These are not just buildings – they will need to be showcases for what the hospital of the future will look like."
He also called for a "Nightingale Style" approach – referring to the delivery of healthcare facilities during the pandemic.
The government says that they are "on track" to deliver their manifesto commitment to build 40 new hospitals in England by 2030.
Mechanical, Electrical, and Plumbing Crucial
Lord Markham also said that MEP (mechanical, electrical, and plumbing) would be crucial "for making sure these are fantastic places for patients" and that the expertise of specialist contractors would be vital. He said that improving ventilation was a top priority – not just to mitigate the risk of infections, but also to speed up patient recovery and so reduce waiting times.
He also acknowledged that the government was "often the biggest barrier to progress" and was responsible for an "unwieldy planning process" that would also have to be addressed. "We need the industry to invest and scale up to meet this challenge," he said. "So, we need you to have confidence in the programme."
Lord Markham said the fact that there were "27,000 different door types" in UK hospitals was one example of why standardisation was so desperately needed. The Hospital 2.0 programme is working to reduce that number to around 700.
Morag Stuart, the New Hospital Programme Chief Programme Officer, who was also a guest on the webinar and said the building services sector needed to see that it was
"a clear part of this journey otherwise we won't be able to deliver at the scale we need".

She said manufacturing and production-based design was crucial to this platform approach. "We are looking at what level of investment will be needed to support the supply chain. The mechanism will be via frameworks for the main works, but we will need a wide range of contractors including new entrants into the market to cope with the scale of what we are doing."
The issue of ongoing maintenance would be a central part of the planning with Stuart citing the example of an operating theatre that was currently out of action because it was "waiting for a replacement light bulb from Finland".
"We plan to be ground-breaking to move from a typical construction programme to a manufacturing approach with a key role for standardisation. We will be very explicit about the standards that must be adhered to in all our hospitals."
Source: FM.com
https://mmcmag.co.uk/wp-content/uploads/2023/06/MMC2-09.06.23.jpg
320
800
Lyn
https://mmcmag.co.uk/wp-content/uploads/2021/11/MMC-ONLINE-LOGO4-small-300x62.png
Lyn
2023-06-09 08:42:48
2023-06-09 08:42:48
Calls for 'Nightingale Style' Approach for New Hospitals