Much debate continues over Modern Methods of Construction. Though modular, off-site builds can result in significant savings to costs and time, many in the fire industry remain concerned that fire safety standards and quality compartmentation methods are left as an afterthought in the process.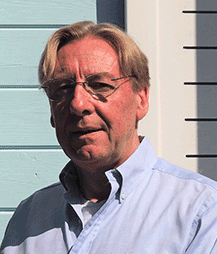 Ian King, Chief Commercial Officer, Zeroignition, looks at the benefits of modern methods of construction and how the solutions offered by adopting an off-site approach can be applied to fire protection and safety under a competent, holistic approach.
The recent Building Safety Bill is an essential step towards making homes safer for all. The construction industry shoulders a great deal of responsibility when it comes to the safety of the built environment, so the importance of making fundamental changes to methods of working is immeasurable.
Since the Grenfell tragedy in 2017, the building industry has been working hard behind the scenes to tighten up processes, with new regulations acting as powerful drivers for positive change and innovation.
The addition of meaningful sanctions will act as a powerful deterrent to those few companies who haven't prioritised safety, and instead remain focused on delivering bigger, quicker and cheaper builds. This approach can result in mistakes being made and sometimes corners being cut, all of which have the potential to cost lives.
The benefits of modular construction
In a typical year, over 200,000 homes are built in the UK, around 15,000 of which are modular. With fewer lorry deliveries driving to and from the building site, modular buildings have a lower carbon footprint than more traditional building methods. Nearby residents can also benefit – being exposed to less noise and pollution. Efficiency is greatly improved – the whole off-site construction process can be completed in roughly half the time of a traditional build, which can have a big impact on a housebuilder's bottom line
"It's clear, however, for a system-led approach to fire protection to really work, it is essential that knowledge across the industry is robust and in line with current regulations."
One of the greatest benefits of modular construction is that it allows for the standardisation of housing design, which makes production quicker, shortening the overall construction journey. Quality control should also be considered – within a 'factory' type environment, greater safety checks can be made and monitored, ensuring components and build quality meet acceptable levels of industry standards and performance.
By introducing quality checks and tests during component assembly in the factory setting, it's easier to develop and implement industry-standard certifications. In turn, this can help raise the bar of the finished product, in all elements of assembly.
When materials are then taken to the construction site for installation, a qualified workforce can execute the final build with greater ease, having up-to-date knowledge of the products and the building as a complete "system".
This approach can be adopted for fire protection design.
A critical system
A system-led fire protection design method involves checking that the specified components work both individually and holistically. System components will generally include:
Active fire protection – measures triggering a response, such as sprinkler systems and smoke alarms
Passive fire protection – measures to slow down or contain fire, such as fire doors and fire-retardant materials
A system-led approach can combine compartmentation – for example, with fire doors, sprinkler systems and FR-rated OSB boards. An assessment can take place where each component can be assessed for its individual performance, as well as how it works in combination with other components.
It's clear, however, for a system-led approach to fire protection to really work, it is essential that knowledge across the industry is robust and in line with current regulations.
Improving fire protection awareness
Fire safety regulations are notoriously complex and require an in-depth understanding. Research we conducted across the UK, Germany and France in the wake of the Grenfell disaster revealed that knowledge levels surrounding fire and fire protection amongst some of our most trained professionals in architecture, was worryingly low.
Across the three countries, just 3% of architects were able to correctly define the four basic fire protection terms: active fire protection, passive fire protection, fire resistance and reaction to fire.
A mere 2% of the architects interviewed said they'd received comprehensive fire protection training. Whilst most agreed that they had had some sort of training, less than one in ten (8%) said they've never had fire protection training. Our findings came as an industry-wide shock and highlighted the clear need for re-education in order to improve expertise and understanding when it comes to fire basics.
Since the outbreak of COVID-19, it has been reported that nearly half the British workforce (49%) were intent on investing time to actively further their learning around fire safety.
NBS (formerly National Building Specification) says it saw a dramatic increase in webinar attendance during this time, as more people were working from home and had time to spare without having to spend time out of the office travelling. Eager participants included product manufacturers, as well as architects and specifiers. The online webinars covered a variety of different topics including fire safety.
Modernising traditional approaches
Construction projects are multifaceted and involve various decisions. Each choice has a knock-on effect and there can be unforeseen results when a systematic approach to fire protection isn't adopted.
While many construction industry professionals understand that this approach works best, there's still more to be done by manufacturers and architectural bodies to ensure that best practice is fully established and followed.
Modern methods of construction has the ability to appear the obvious solution for future progress unbeatable on paper. However, the systematic approach still stands here, and if not used properly, problems with the build can and will still arise. In some cases, safety oversights have caused the loss of entire buildings. This is why a proactive drive towards increasing the competency and training of all those involved in the building process from architect, designers, installers, and other industry professionals must be seen as essential if standards are to improve.
It's important that we view buildings holistically, assessing the structure as a whole, rather than in individual stages to ensure that MMC is used as intended and to reduce the risk of fire and improve safety for the end user.
Beyond this, the construction industry needs to learn from other industries, such as automotive and aviation, which focus on a checklist approach to reduce harm to passengers. If people rely on memory, mistakes happen, and the simple action of checking off points can stop fire planning elements being missed. The digital 'revolution' that the construction industry is currently experiencing can create 'digital footprints' that prove the right building criteria has been adhered to. This will become essential if we're to successfully implement watertight fire safety checks before it's handed over to the occupant or end user.
It is encouraging to see the industry come together to propel fire safety up the agenda. The new building safety regulations set to come into effect next month (August 2021) will go a long way to improving current standards. Coupled with keen interest from industry professionals to learn more and improve their knowledge and put safety front of mind, it will be a joint effort that will deliver industry best practice. Manufacturers are also investing heavily in R&D projects, which will help bolster fire safety awareness in construction and provide added protection. After all, it is only when fire protection is taken with seriousness it demands, that we can start looking at new approaches to construction which reinforce a building's role to keep people safe and secure.
The industry needs to keep engaging in the positive changes which are starting to emerge. I am certain that with a culture that's willing to learn and improve, the sector will begin to adapt and innovate further. Ensuring that we can demonstrate that safety and wellbeing is being considered at the heart of the building design, will help improve end-user confidence, which as it stands, has a long journey ahead.
Source: IFSEC GLOBAL
https://mmcmag.co.uk/wp-content/uploads/2021/08/fire1.png
320
800
Lyn
https://mmcmag.co.uk/wp-content/uploads/2021/11/MMC-ONLINE-LOGO4-small-300x62.png
Lyn
2021-08-02 09:23:17
2021-08-02 09:23:17
MMC, the importance of a systematic approach to fire safety