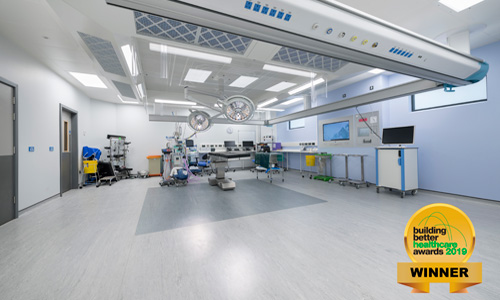 MTX are pleased to announce that we have won the Building Better Healthcare Award for Best Modular/Mobile Healthcare Facility for our orthopaedic operating theatre, delivered to Guy's Hospital London.
Working collaboratively with Johnson & Johnson Managed Service, part of the Johnson & Johnson Family of Companies, early engagement allowed us to demonstrate value, safety, speed and efficiency benefits for a hybrid modular based approach to the new theatre suite.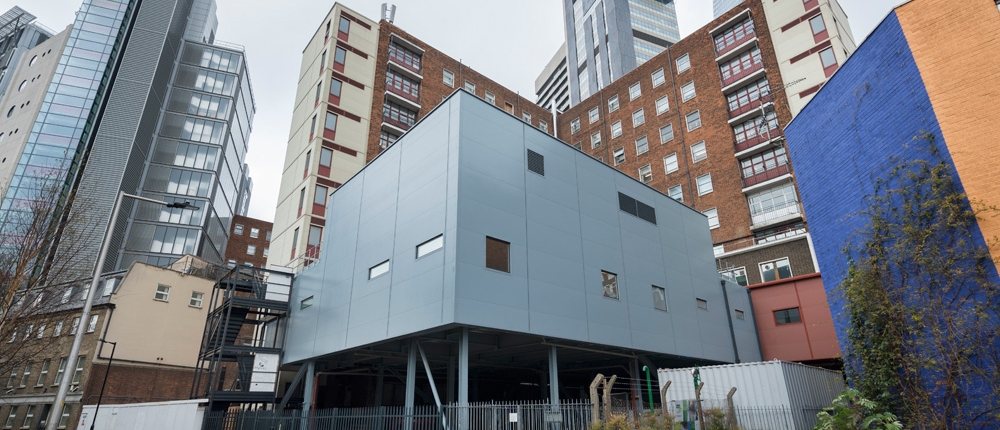 Through use of BIM visualisations and closely engaging with the stakeholders, including patients, staff and FM team, a fit for purpose and functional modular design was developed.
The offsite pre-fabricated units provided 850m² of new space over 2 storeys, with seamless access into the existing hospital at theatre suite level, blending current department activity and new operating facilities across different buildings and functions. Due to the offsite factor, the onsite activities were minimised which significantly reduced disruption to the hospital. This in turn decreased onsite trades, vehicle movements and waste, subsequently lessening the impact our activities have on the environment.
Due to the busy and congested streets of London and the 24 hour nature of the hospital, the modular lift had to take place out of normal working hours. This was programmed over a single weekend and the entire building was installed through a 48 hour continuous shift, minimising impact on operations and neighbours as well as reducing risks and accelerating programme.
The Building Better Healthcare judges spoke highly of the entry, paying particular praise to the time sensitive element of the delivery.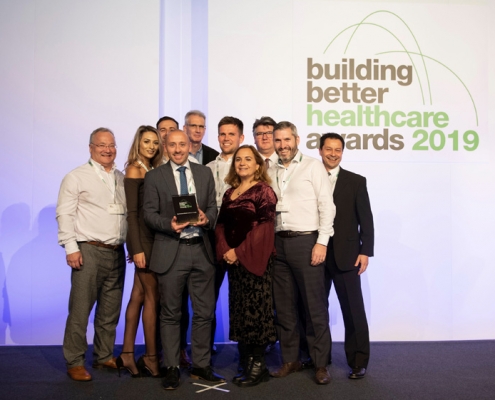 They said; '4.5 million people are on NHS waiting lists and there is not a hope of dealing with them as we do not have enough anaesthetists or capacity so something like this can help address that and is a very exciting thing. It was a challenging site and they got it done very quickly. This meets a very real demand for sure.'
CLICK HERE and view the case study
https://mmcmag.co.uk/wp-content/uploads/2019/11/MTX-HEADER.jpg
300
500
Lyn
https://mmcmag.co.uk/wp-content/uploads/2021/11/MMC-ONLINE-LOGO4-small-300x62.png
Lyn
2019-11-19 11:45:06
2019-11-19 12:51:29
MTX win at this year's Building Better Healthcare Awards